The Collier MPO places a high value on public involvement. The MPO's public involvement program is designed to ensure opportunities for the public to express their views on transportation and mobility issues and to become active participants in the transportation decision-making process. The MPO provides multiple ways for the public to become involved including: electronic, telephone, postal mail and by visiting the MPO office. The public involvement process used by the MPO is described in our Public Participation Plan.
Below are ways that you can become actively involved in the MPO's transportation planning process:
STAY UP TO DATE ON PROJECTS, PROGRAMS AND PLANS
MPO ADVISORY COMMITTEE APPLICATION
INTERACTIVE INVOLVEMENT
Current Surveys
There currently are no surveys.   
Comments and Feedback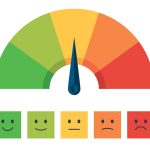 We would like to hear from you. Please send us your comments by clicking comment form
ATTEND A MEETING
All MPO meetings are open to the public and provide opportunities for the public to comment on transportation issues and the transportation planning process. Agendas and meeting materials for all MPO meetings may be accessed through the MPO's meeting calendar seven days in advance of each meeting. A calendar showing all committee/board meetings for the year may be accessed by clicking the 2021 MPO Calendar. Press releases are issued for other MPO public meetings and workshops outside of the normal committee and board meetings; the releases are sent to major local newspapers, television and radio stations. For more information on how you can become involved contact the MPO Office at (239) 252-5814 or send an e-mail to collier.mpo@colliercountyfl.gov
The MPO welcomes all comments. You may comment electronically or by pre-paid regular mail. You may also email us at collier.mpo@colliercountyfl.gov, calling us at 239-252-5814, or stopping at our office located at 2885 South Horseshoe Drive, Naples, FL 34104. To ensure that we have a productive conversation on transportation, we have established some social media guidelines in our Public Participation Plan.
STAY UP TO DATE ON PROJECTS, PROGRAMS AND PLANS
Stay up to date with transportation news in Collier County.  View our various programs and documents through the "Programs & Documents" menu at the top of the page, the Latest News or most recent MPO Newsletter to learn more about current plans, projects and programs.  You may sign up for our mailing list by giving us your email address.
JOIN THE ADVISER NETWORK
The MPO established the Adviser Network in 2018 to serve as an additional mechanism for citizen involvement with the objective of increasing participation by local residents. This network is for individuals who wish to comment on MPO actions of specific interest to them; who may not have the time to participate on a standing committee; or who have expressed an interest in remaining informed of MPO activities.
Members of the Adviser Network have several options for participating in the MPO planning process, varying from interaction through social media, responding to surveys, community meetings and forums, submitting comments, and viewing of videos. Member will be notified of all MPO events. Members are encouraged to participate on an as-desired basis as time allows and their interest dictates.
Please click Adviser Network to sign-up for the Adviser Network. For more information, contact MPO Executive Director Anne McLaughlin at 239-252-5884
JOIN AN ADVISORY COMMITTEE
Joining an advisory committee provides opportunities to be more directly involved in the transportation planning process. Download a MPO Advisory Committee Application form and send it to the MPO by either email or regular mail. Several advisory committees include citizen members. When there is a vacancy, the MPO will contact you. Please contact Anne McLaughlin at (239) 252-5884 or by email at Anne McLaughlin with any questions or for more information.