The Fixing America's Surface Transportation Act more commonly referred to as the FAST Act or just FAST, was signed into law in December 2015 and continues the performance based planning and public involvement requirements of prior transportation acts. One of FAST's ten requirements is to enhance the integration and connectivity of the transportation system, across and between modes, for people and freight.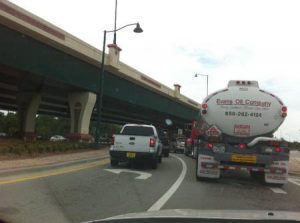 Freight, which is the movement of goods and commodities, plays a vital role in Florida's economy and the lives of all Floridians. Florida's geographic location makes it both a regional and national gateway and corridor for imported and exported freight. Florida, as the nation's fourth most populated state, also consumes and produces significant quantities of freight.
The Collier MPO 2045 Long Range Transportation Plan (LRTP) addresses the goal of promoting efficient freight movement on major regional freight corridors and freight distribution routes, and access to freight activity centers. (See Goal #5, page3-7 ). Freight needs were taken into account in  the LRTP's Needs Plan (see pages 4-13 to 4-16) and identifies Freight Network Projects in the Cost Feasible Plan on p6-24.
Visit the Florida Department of Transportation's (FDOT) Office of Freight Logistics and Passenger Operations for FDOT freight planning including the Freight Mobility and Trade Plan